Espinas Persian Gulf Hotel Facilities and Amenities
Restaurant
Suite
TV
Wifi
Refrigerator
Cafe
Shopping
Satellite connection
Lobby
Toilet
Pray Room
Internet in Lobby
Parking
Sauna
Tel in Room
Pool
Gym
Hotel Room Types
Single Room
Double Room
Twin Room
Junior Suite
Royal Suite
Presidential Suite
Espinas Suite
| About the Hotel |
Standing proudly in the Center of Tehran, Espinas Persian Gulf Hotel, a hidden gem and a peaceful heaven, exudes the elegant ambience of a real luxury hotel. Espinas Persian Gulf mixes the finest of the fine and the best of contemporary modern comfort with a spectacular taste for the past. As one of Tehran's most luxury buildings with exhilarating architecture, the beautiful Location is an imposing city landmark, which boasts a magnificent lobby, dramatic public spaces and indulgently comfortable bedrooms. Blending modern design elements with rich natural materials, the serenity of Espinas Persian Gulf creates a sense of calm where relaxation awaits at every turn. Espinas Persian Gulf hotel features: A prime location in the downtown Tehran, Espinas Persian Gulf swimming pool, complete with a brand new wellness center with full free weight room and cardio equipment, Extra-large meeting space, dedicated concierge services.
| Introduction Video |
| Photos |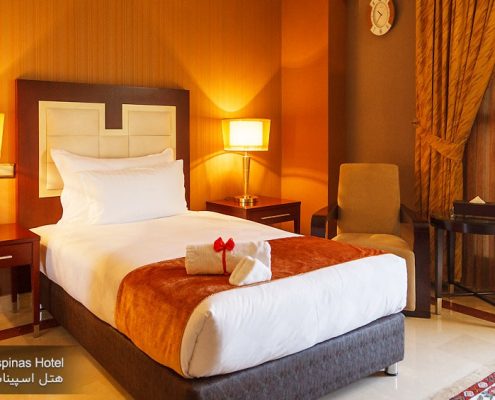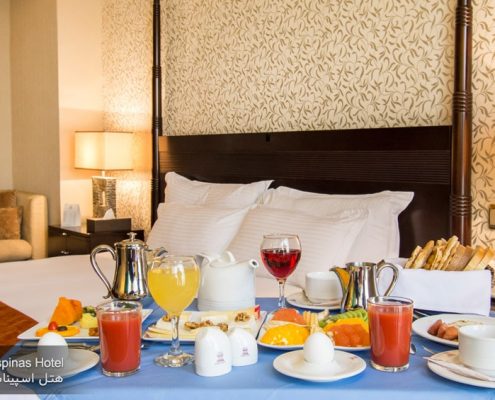 | Hotel's Location |
Contact
Espinas Persian Gulf Hotel
We might have more to tell you about this hotel! Ask your question and we will get back to you ASAP.
Submit